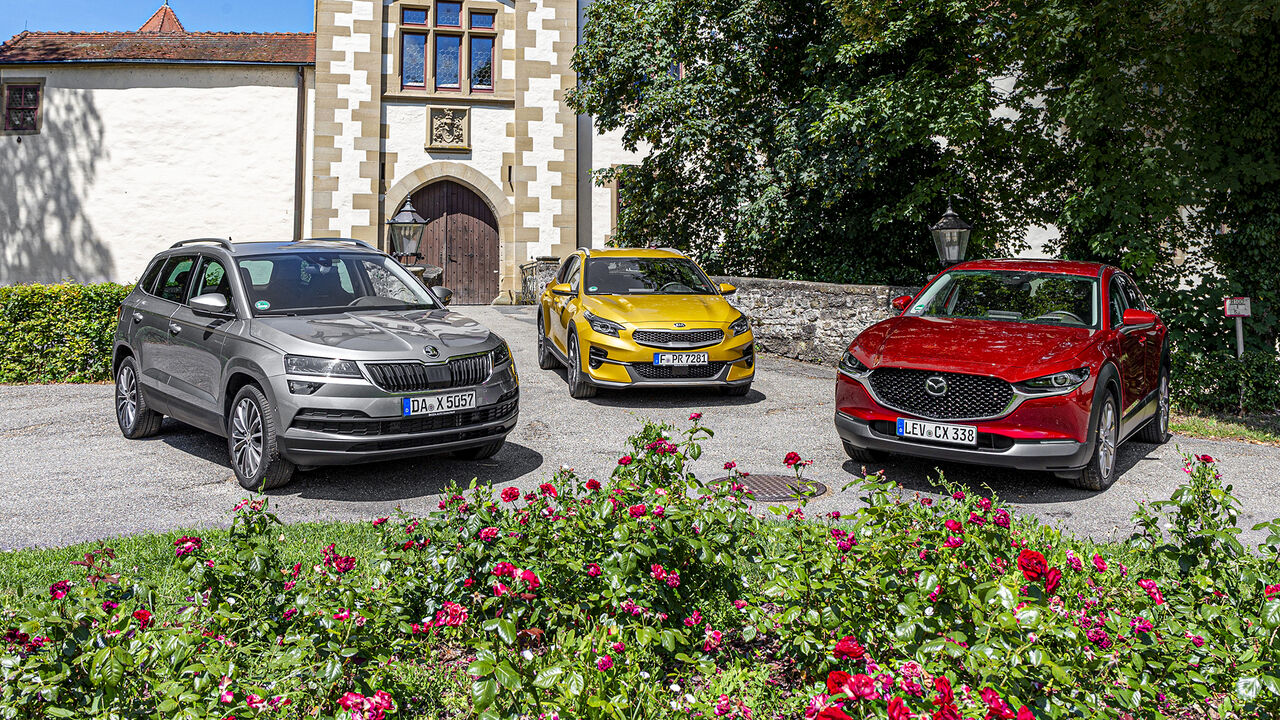 Most underrated 3 car brands
I wish God's mercy on those who lost their lives in the Gaziantep-Kahramanmaraş-centered earthquake on February 6, 2023, and my condolences to their relatives. I hope, both as a state and as a nation, we can heal the wounds of this great disaster and take measures to minimize the damage that will occur in its possible recurrence.
What is 'value', and why is it unappreciated?
There are basic reasons why some brands don't achieve the sales figures and status they deserve, although they consistently produce goods that are superior to their counterparts in many respects, or sell products that are at least as good at a lower price. Chief among these reasons is probably the lack of marketing, or the modest approach in this area. For example...
One of the most resounding commercials of the Super Bowl, which aired last weekend, was RAM's campaign called "Premature Electrification":
As you may know, the Super Bowl is the final game of American football and is watched by more than 100 million people every year. Brands paid the publisher a fee of $7 million per 30-sec ad this year.
The ad for RAM was really successful; the agency has chosen a rather mischievous way to promote their new all-electric pickup model, the 1500 REV. But how many of the fundamental problems with electric cars, such as the difficulty of finding a charging station, charging times that may reach hours depending on the current, or the low range further shrinking in the cold, has RAM solved?
What about the Jeep ad that followed right away? That adventurous work which ends with a 4xe Cherokee and Wrangler charging each other on the mountainside?
As you (probably not you, but the general consumer who watches cars from afar) dream of racing ostriches to that imaginary charging station you'll never find in real life, look what Mazda is quietly achieving behind the scenes.
Mazda
2-liter naturally aspirated petrol, 186 PS @ 6000 rpm, 240 Nm @ 4000 rpm, 5.3 L/100 km combined. Not a concept car, not an unattainable sports car at all, but the standard engine of the Golf rival 3.
Please, take a look at the above specs once again. How many of us are aware of this magnificent engineering? If everyone had access to such an efficient machine, and more importantly, if everyone knew about it, who could defend with the same fervor the electric equivalents, which are sold at a much higher price and with their native problems, some of which are listed above?
Of course, you cannot attribute the injustice of Mazda's position in the industry to just a single engine or model. But when you consider the driving pleasure offered by all its cars, the statistical reliability, the CX-5 with its numerous awards, or both iconic and accessible sports cars such as the MX-5 and RX-8; you wonder why Mazda always comes to mind after Toyota and Honda when 'Japanese cars' are mentioned.
Skoda
The redundant crowd within the Volkswagen group undoubtedly has a large share in Skoda's image and position in the eyes of consumer. Perhaps if we weren't constantly distracted by Golf's, Passat's, Seat's and Cupra's and their seemingly monthly renewed crossover/SUV lineup, we would have had the opportunity to appreciate Skoda's effort to meet all the needs of a standard family at an affordable price, and its obvious success at it, even more.
Except for the Mk3 Octavia, I've never been disappointed by any Skoda I've driven, and even that one, with its huge and useful cabin and trunk, extremely frugal engine and DSG transmission, was a car that would more than satisfy a traditional family man. On the other hand, the Yeti may have gone down in history as the most underrated passenger car to date. I reserve the right to be wrong about them though, as I haven't yet driven most of the Czech's modern SUVs.
Kia
For some reason, this sibling cannot get his share from the inevitable rise of the Hyundai group. Indeed, sit back and take a look at where Koreans have come from (Accent Era) to where (Ioniq 5) in the last 10-15 years. Let alone automotive industry, it is difficult to come across an example of such a transformation and development in such a short time in any sector.
Even though it took the right step by changing its logo in 2021, Kia is still stalling. Perhaps the lack of distinction between him and his older brother plays a role here: Why exactly should we buy the Sportage over the Tucson? Not sure.
One way or another, the 10-year/100,000 mi warranty offered by the brand on every model is a clear indication of the trust in their cars; and the Stinger is another greatly underrated vehicle of modern times. A note though: The dual-clutch transmission they share with Hyundai has serious issues, and it's not the DSG-style broken mechatronics at every 50,000 km I'm talking about. The XCeed I last tested would sometimes forget to downshift and be completely indifferent to throttle orders when it started going uphill, or it would slide forward desperately when you put reverse gear on downhill.
Why is Subaru not here?
Because of Teoman.
Of course, apart from this mad Benoît grad, the fact that Subaru is one of the top 3 brands that comes to everyone's mind when it comes to 'undervalued cars' is actually a reason enough for it not to be included in this list: If we all love and respect this brand so much, then it means we also know its value. However, if we don't put our money where our mouth is, the reasons for that should be discussed seperately.