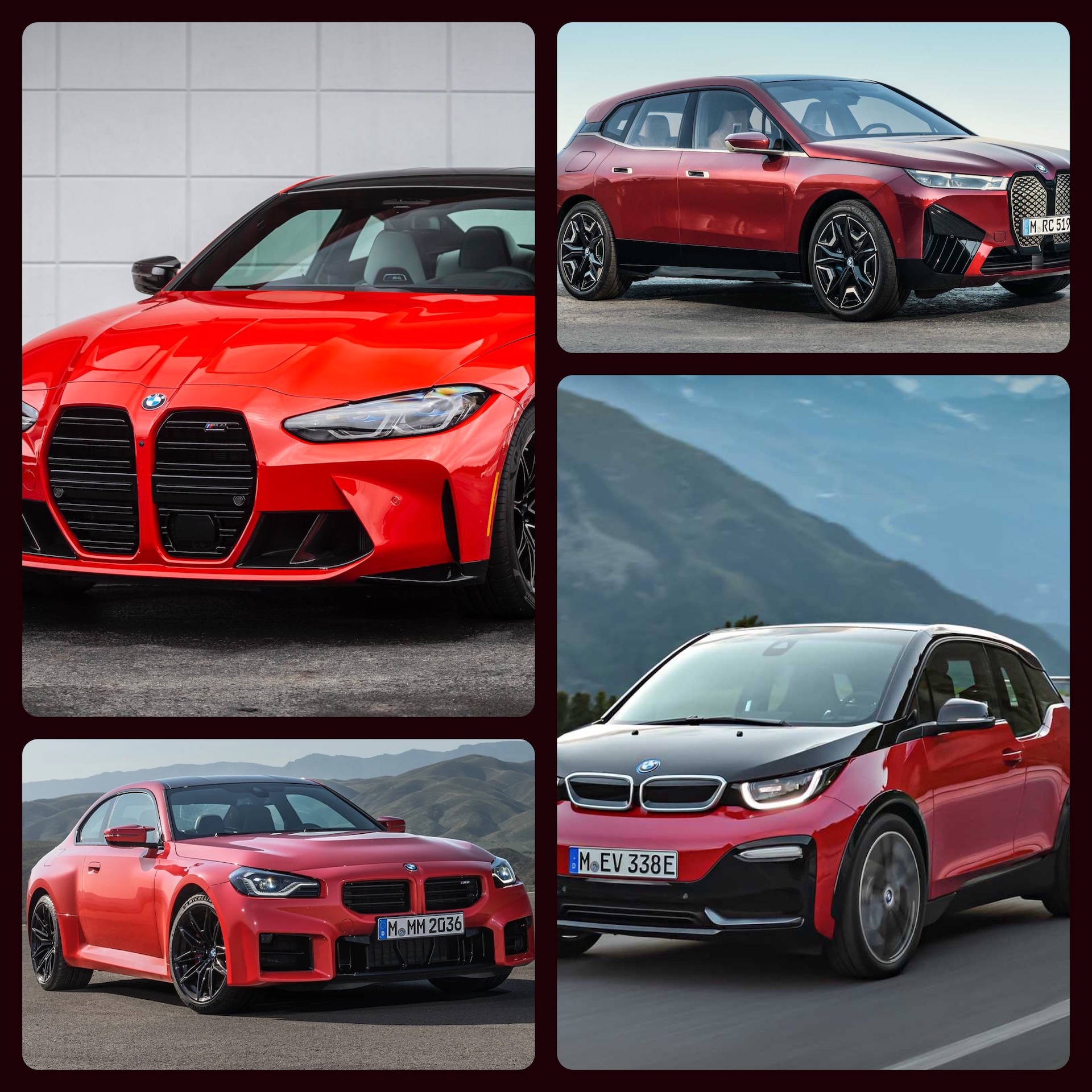 Believe me, I wouldn't want my first article on cars to be on such an unpleasant topic, but I'm fed up with it: This is about the course of BMW. We often witness that Chris calls 'beautiful' to what Adrian sees 'ugly'; and for this reason, I will try to approach the matter as objectively as possible, freeing myself from emotions as much as I can.
From... to
Like most auto enthusiasts my age, I grew up with a fascination of the '90s —and a little bit of the early 2000s— BMW models: E30, E31, E36/7, E39, E46… These cars not only have charisma worth decorating your room with, but they also offered the highest driving pleasure for the money, mated with high-revving, goosebumps giving engines.
More importantly, they were machines that, by carrying and sharing certain basic elements, indicated that they all belonged to the same family at first glance – despite the fact that some were manufactured almost 20 years apart.
Design language
What were the main elements that visually made a BMW a BMW? First of all, there was the 'kidney' grille, followed by the double round headlights. Another characteristic element was the curve in the C-pillar, at the lower corner of the rear window, called the Hofmeister Kink. An E30 M3 and a Z3 were completely different looking cars, but they both smelled like BMWs.
Confused in Bavaria
Back today, I'm sure nobody, including the brand's design team, knows what language BMW speaks. Let's put aside the concepts of beauty and ugliness: Is the 'modern BMW' an i8 or an iX? M8 or new M2? G30 5 series or F44 2 series? What does one of these have to do with the other, can someone tell me?
If you try to compare the 'i's with the standard model range, the whole thing reaches a completely different level, the gap gets so deep that it requires a thousand witnesses to convince that these cars belong to the same brand. How can someone drool over the M5 CS, and vomit when looking at the i3?
Are aesthetics subjective?
As in every subject, there are experts in design too, and names with a proven track record. Frank Stephenson is one of them: He is a 35-year-old well-known designer who has worked for Mini, Ferrari, Maserati, Fiat, Alfa Romeo, McLaren and designed models such as the Escort Cosworth, F430 and the new 500. He also has a YouTube channel where he shares his views on modern cars.
I have not studied the school of this business, and I may have a different visual taste than yours due to my age and character. But let me tell you this much; my assessment of what I see in the car world today is pretty much the same as Stephenson's, and that includes BMWs. Here is his comment on the current 4 series (and most other modern BMWs):
I'm not even sure BMW designed this... Unrefined.
What futurism dictates
We see that not only BMW's 'i' model range, but also every brand that manufactures electric cars and names and shapes them in an alternative way, makes an extreme effort to create designs for the future. It's as if CFOs have woken up in their nightmares to see their 'normal' electric cars rotting at dealerships and their companies going bankrupt, so they push the design of such models so hard you'd think only Martians buy electric cars.
Who makes the best, most technologically advanced electric cars on the road right now? Tesla. Well, have you come across a Tesla that looks weird, ridiculous or difficult to distinguish from front to back? No. Since 2008's Roadster, Musk's team has taught the world how to draw a passenger car elegantly, simply and futuristicly at the same time.
Generation X, Y, Z...
One might argue that the new M2, which can be summarized as "take a huge four-wheeled tin and drill, carve and cut it with the help of a chisel, saw and sledgehammer", does not appeal to me, but to the 'new generation' who like such designs. Well...
None of these belong to my generation, even my mother barely remembers them. But each one is considered a work of art for everyone from 7 to 70.
For any BMW produced in the last 10 years, will anyone be able to say that in the future?